With any interior decorating that needs doing within the home, staying on "trend" is important to keep your property looking it's best and modern. This is especially true for landlords and homeowners looking to sell their property, staying up to date with the latest interior decorating trends can help increase and maintain the kerb appeal of your home, ready for new tenants or potential buyers.
One of the most important rooms and often one of the hardest to keep "on trend" is usually the Kitchen. This is due to the cost of fully replacing them once they go out of fashion or start to look old and dated.
With the relatively new option for having your kitchen resprayed rather than replaced Spraylords have seen a huge increase in customers contacting us to change the colour of their kitchens, bringing them back "on trend" and saving them a huge sum of cash in the process.
Our most popular colours come from the Farrow & Ball paint range, this paint manufacturer has seen huge popularity over the past 2-3 years, the Stylist blog / magazine website reveals the most popular F&B Colours according to Google users searching online, the top three colours are as follows:
'Hague Blue' – 6,650 annual searches
'Sulking Room Pink' – 5,500 annual searches
'Elephant's Breath' – 5,360 annual searches
The good news is that here at Spraylords we can supply these top 3 colours as well as all of the others in the F&B paint range to help transform the look of your kitchen.
A quick search on TrustPilot will show how the general public feel about the quality and range of colours available with an average 4.8/5 star review.
Their company saw record sales in 2020 £87 million according to bloomberg.com, proving that the colours are growing in popularity.
A Brief History of Farrow & Ball Paint
It all started in Dorset, where Richard Ball and John Farrow. During the Second World War, Farrow was trained as a chemist and he worked for an Irish company called Agnew Paints, while Ball was an engineer who had survived imprisonment as a POW.
They met at a local clay pit, where they both had the same enthusiasm for creating colourful, innovative formulas with only the finest ingredients.
The company produced industrial paints and developed a reputation for quality, which it continues to this day. In addition to Ford Motor Company, Raleigh Bicycles, the Admiralty and the War Office, they also painted military vehicles for the Royal Navy and Air Force.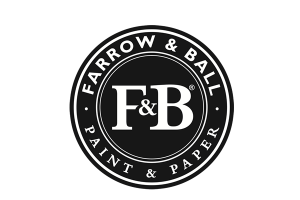 In the late 1960s, John Farrow and Richard Ball sold their company to Norman Chappell. However, shortly after, a major fire destroyed much of the historic factory.
So, after more than four decades in the town of Finchley, Farrow & Ball relocated to its present site near Wimborne.
Farrow & Ball maintained its original recipes and techniques during the 1970s and 1980s, when many people were developing acrylic paints with fewer pigments and additional polymers.
From January 2010, they made the brave decision to transition our entire line of oil-based paints to eco-friendly water-based finishes with low VOCs. Making sure that their paint and wallpaper are as environmentally friendly as possible.
In September 2021 Farrow & Ball as a business was sold to
Hemple
, a Danish firm for a sum of £500 million.
"Joining the Hempel Group will offer new opportunities to further support Farrow & Ball's growth and development. The fit is a good strategic match: we share similarly strong heritage, sustainability principles, and are leaders in our field. We complement each other in our ambitions and look forward to working together to continue to transform homes around the world with our iconic colours,"

Anthony Davey, CEO of Farrow & Ball.
Farrow & Ball are well known for their use of natural pigments which produce a warm, soft colour palette that can be mixed together to create any desired shade.
To view their range of paints click here.
Kitchen Respraying Using Farrow & Ball Colours
When it comes to kitchen spraying we are able to recreate any of the Farrow & Ball colour range, the choice is entirely yours. These colours can be chosen to perfectly match the decor of the other rooms within your home.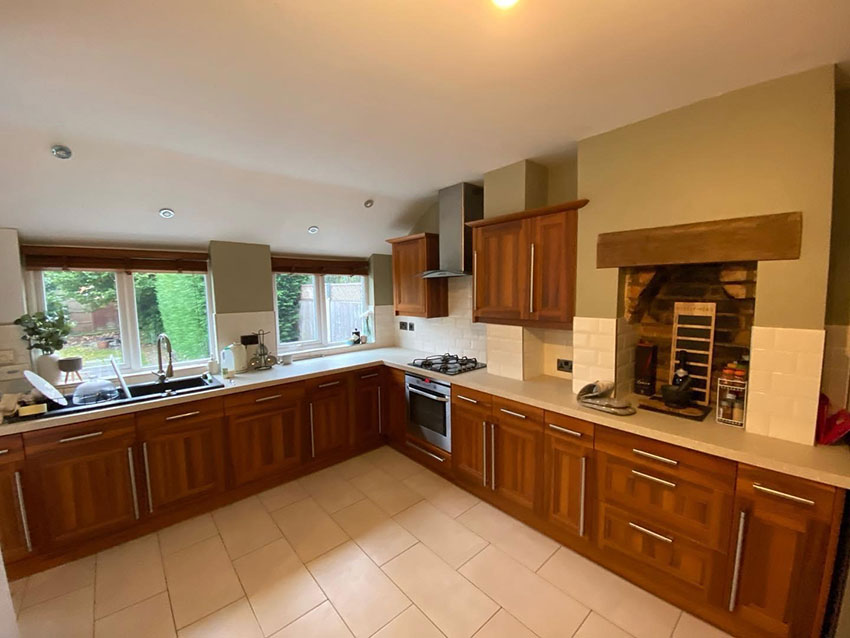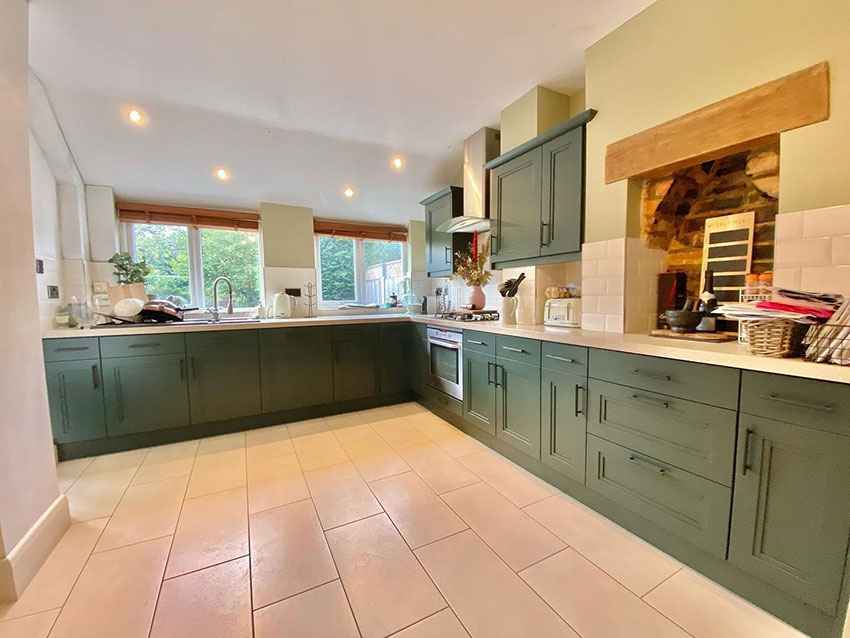 When respraying your kitchen we remove all your cupboard doors and drawer fronts and take them off site to our specialist spraying facility in Arnold, Nottingham. We give them a thorough cleaning and degreasing before they are professionally spray painted in your chosen Farrow & Ball colour.
For feature panels which cannot be removed we spray these in-situ. As for the areas of your kitchen which don't require a colour change we professionally "mask off" their surfaces in order to protect them when we begin spraying your feature panels.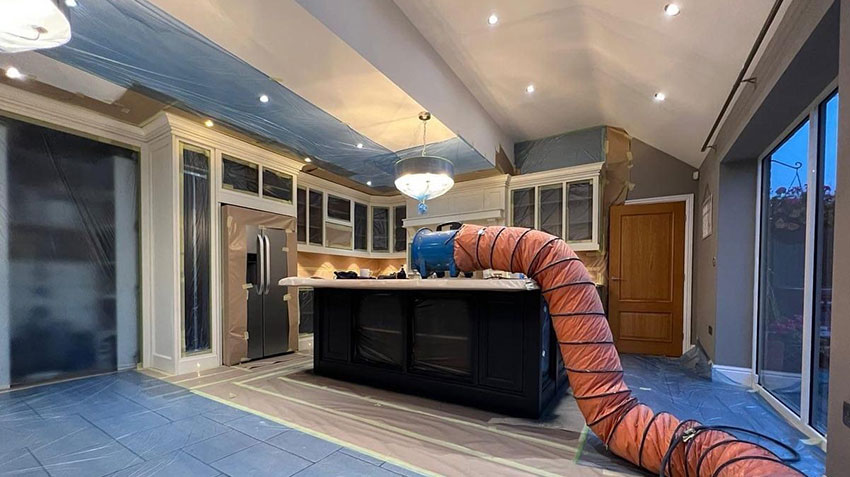 When spraying indoors we always ensure that the rooms are extremely well ventilated in order to minimise paint smells and ensure we are spraying in as safe a way as possible.
Preview Our Most Popular F&B Colours.
Recently Spraylords has added a feature to our website where you can preview some of the most popular Farrow & Ball paint colours on a typical domestic kitchen. This will give you an idea of how these colours may look within your home.
This colour preview tool is available on our kitchen spraying page.
Farrow & Ball have been a leading manufacture of high quality, professional paints for the domestic market since the 1940's, as such they have developed a range of unique colours over the last 80 years, their ever growing popularity over the past few years has seen them featured on many TV shows not just in the UK but throughout the world.
Here at Spraylords we are able to match the colours within the Farrow & Ball range and spray your kitchen (and UPVC) giving them a new, modern and fashionable appearance.
If you would like to discuss your project with a member of our team then please get in touch with us today via our contact form or by calling us directly on 0115 839 0234.